I've bought this app a while ago but only now I downloaded it to try it, however I can't do anything because of this issue. I can go into the options and everything else just fine. Any help on how to get a game running?
---
Posts: 431
Joined: Thu Aug 03, 2017 11:29 am
Can you give us some proof that you bought it? Because I bought it and it doesn't behave like that. However, I've seen a couple of cracked versions that do that.
OBJECTION!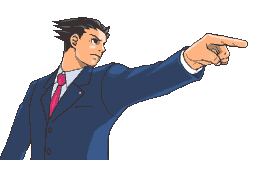 ---
---
can you check what permissions you have on the app? is it allowed to modify your memory/sd card?
Behold my mighty
---
If drastic doesn't have the storage permission, it will mention that on the main menu first and then shows the Storage permission request box. Make sure they are using the latest version
---
Sorry for the delay in answering back, yes, drastic has all the permissions, I managed to get it to work by installing a front-end emulator that someone recommended somewhere but it is pretty annoying not to be able to open games directly from drastic
---