Hello. In Megaman Battle Network 5 Double Team DS you can unlock a special form for Megaman if you insert either Team Protoman or Team Colonel GBA cartridge into the second slot. Unfortunately for some reason when i put my Team Protoman rom and a save file into "slot2" folder(both renamed to match how my DS rom is called) emulator doesn't seem to be able to detect the save file. Game actually detects .gba rom perfectly fine as i get in game prompt that my Team Protoman rom has been detected, but because it doesn't seem to be able to detect .sav i can't enable Bass Cross mode. Have anyone here experienced this problem before? Also to clarify in order to get Bass Cross in the DS version you need to have unlocked the Bass Emblem in your GBA version which i do have unlocked and i think it might be actually something with drastic instead of my files because when i tested it on an emulator for PCs everything worked perfectly fine.
---
Posts: 440
Joined: Thu Aug 03, 2017 11:29 am
Did you make sure the .sav file had the same name as your ROM file?
OBJECTION!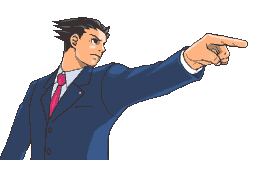 ---