Hello.
I have a question. Can I play Drastic Multiplayer if my friends have another NDS emulator (iOS)?


---
No, DraStic doesnt support multiplayer, and neither does any other DS emulator on a non windows OS
Devices running Android:

- Samsung Galaxy Note 4 (CM12.1, overclocked, undervolted)
- Asus Nexus 7 2013 (Stock Marshmallow...to play Pokemon GO on...)
- Tenfifteen QW09 SmartWatch (Kitkat)
- Fujitsu Lifebook T4410 Touchscreen Laptop (Remix OS 3.0)
---
Drastic does not support multiplayer. Even if it did I don't think it would have been compatible with the emulator your friend uses.
TETRIS FRIENDS IS DEAD
Spoiler!
---
Posts: 1125
Joined: Mon Apr 13, 2015 6:46 pm
Location: Somewhere in VRchat
Contact:
I feel that DraStic could print in big bold letters "DRASTIC DOES NOT SUPPORT MULTIPLAYER" and then smear that all over the store page and the app itself, and people would still ask if they could play games with their friends.
I understand that maybe you just didn't know any better, and I'm not trying to bash on you for asking it. But please consider reading the FAQ first before posting.
Q: Does DraStic support multiplayer/wifi?
A: Wifi emulation is very complex and not something we have plans to implement at the moment. Sorry, but the "wifi" button in the app is just there to let you know this, it doesn't mean we've started working on it.
We get asked this so often it's not even funny...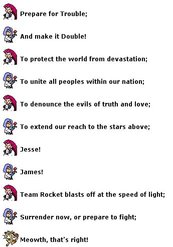 You can also find me on Reddit (u/Ericbazinga) and Discord (in the DraStic Discord server). You'll find me in those places almost daily and here almost never.
---