If drastic was open source they could have integrated MelonDS's wifi code.
---
So is multiplayer, even wireless impossible? I know that myboy does multiplayer if you're on the same wifi as if you were connected via link cable. Is that possible with drastic
---
It is not impossible, but it is very hard. Some emulators support multiplayer (like MelonDS) but the majority doesn't for a reason : it is super hard.
---
Multiplayer in MelonDS is still experimental, but they hope to get it right eventually
TETRIS FRIENDS IS DEAD
Spoiler!
---
SSUPII

wrote:

↑

Wed Dec 27, 2017 12:49 pm

There is no projects for the future to add multiplayer support on Drastic. There are many reasons for this.

How the Nintendo DS connects to other consoles or on the internet is very poorly documented, so its really hard to program multiplayer support from scratch.

There are some open-source DS emulators that already have multiplayer support.

"So why not use their code?"

Drastic is a paid, closed-sorce emulator. This does not allow the developers to use code from other open-sorce projects.
Besides most of the games that you emulate are pirated. It I was open close. I would find your software somewhat legitimate but I you make your soft paid I find it hardly legit
---
Posts: 1125
Joined: Mon Apr 13, 2015 6:46 pm
Location: Somewhere in VRchat
Contact:
Look up the Sony vs Bleem case, which rules that if an emulator doesn't use official code from the system they're trying to emulate (there pretty much aren't any emulators that do use official code, they all use clean-room reverse engineering), then it's 100% legal and game companies like Sony and Nintendo can't do shit about it (although they would absolutely love to). Given that Bleem was also a paid emulator, this means that monetizing an emulator is also okay. Of course, it's more common to make an emulator free and open source, but the creator of said emulator can do whatever they want with it as long as they adhere to the above laws.
So, in conclusion, DraStic is perfectly legitimate.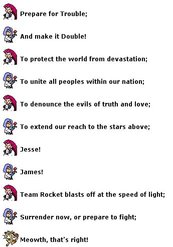 You can also find me on Reddit (u/Ericbazinga) and Discord (in the DraStic Discord server). You'll find me in those places almost daily and here almost never.
---

I wish support for multiplayer was possible as well so me and my bromeo can do our cage locke on Black 2 but instead we are doing a randomized nuzzlocke where the first to beat the game during our play sessions wins. This is a lot more fun actually. As much as I would be happy if this emulator had some sort of online play through something like Wi-Fi, Bluetooth, or LAN would be phenomenal but this mans makes a valid point. I understand the reasoning why this cannot be and I accept it BECAUSE it is valid. As they said it cannot really be duplicated because Nintendo has a different way of doing things like Local play. It's tricky to figure out and it's not like you can steal if from someone who has it coppied down on their emulator because of the fact DraStic is closed-source and paid. On top of that stealing code is kinda 'meh' in my opinion.
In all reality this is Nintendo's fault multiplayer on DraStic is not possible. Not Exo's
---