Posts: 4
Joined: Sun Sep 18, 2016 7:21 pm
Location: Middle of no where
Contact:
It would be great if drastic was on chrome since you can make apps payed on chromestore
---
You are welcome to look into Archon Packager & running Android apps on Chrome OS. Also look into chrome://flags to improve performance.
Last edited by
Nexus1999
on Tue Oct 31, 2017 6:35 am, edited 1 time in total.
---
Posts: 1122
Joined: Mon Apr 13, 2015 6:46 pm
Location: Somewhere in Texas
Contact:
A pretty large number of new Chromebooks support Android apps now. Get one of those and use the Android version of DraStic.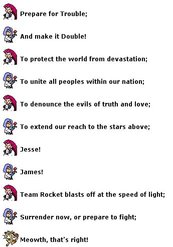 Find me elsewhere at:
Discord: Ericbazinga#9215 (active daily)
Reddit: u/Ericbazinga (active daily)
Bulbapedia:
http://tinyurl.com/zgyalrx
(pretty much defunct)
---
---