Posts: 38
Joined: Wed Jan 21, 2015 6:17 pm
i noticed a new version 2.4.0.0 and thought it was stable lol
nice icon will it be pernament
---
Posts: 441
Joined: Sat May 31, 2014 4:21 am
Contact:
Android Fan wrote:i noticed a new version 2.4.0.0 and thought it was stable lol
nice icon will it be pernament
So I noticed. Wonder if the UI will be revamped as well.

---
Posts: 1122
Joined: Mon Apr 13, 2015 6:46 pm
Location: Somewhere in Texas
Contact:
the Google Play listing for the app was given a more modern day look as well.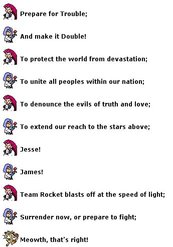 Find me elsewhere at:
Discord: Ericbazinga#9215 (active daily)
Reddit: u/Ericbazinga (active daily)
Bulbapedia:
http://tinyurl.com/zgyalrx
(pretty much defunct)
---