I have the Galaxy S8 (not sure if matters just making sure) and when I download a game (pokemon Ruby) and go to find the game through drastic I go to Load New Game --> SD Card --> Downloads and Pokemon Ruby does pop up but on the top bar it says /storage/emulated/0/Download and when I click on the black folder of Pokemon Ruby nothing happens, I had this app on my S7 and I never had this problem... please help
Pokemon Ruby is a Gameboy Advance game. DraStic only emulates DS games.
Posts: 269
Joined: Thu Aug 03, 2017 11:29 am
Location: Argentina
Contact:
facepalm
OBJECTION!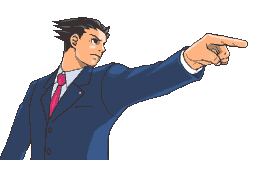 Other places to find me:
VOGONS:
http://www.vogons.org/
(as olddos25)
---
Return to "Help and Compatibility"
Who is online
Users browsing this forum: Google [Bot] and 4 guests