Posts: 1
Joined: Mon Aug 07, 2017 5:41 pm
Hello, my buddy sent me a savestate for drastic and I was wondering out to upload it to my drastic game. He sent me two files, one as .dss and one as .dsv. I tried to put it in the backup and savestate folder in the drastic folder with no avail. Can someone please help? Thanks!
Try to rename Save file like your rom name
Posts: 269
Joined: Thu Aug 03, 2017 11:29 am
Location: Argentina
Contact:
By the way, .dss is the file extension for Drastic's savestates. .dsv is the file extension for the in-game saves.
OBJECTION!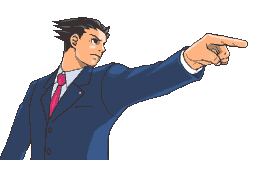 Other places to find me:
VOGONS:
http://www.vogons.org/
(as olddos25)
---
Who is online
Users browsing this forum: No registered users and 1 guest